Behavioral Health Integration
Whole-person care provided to patients at specific primary care clinics or to students at specific schools who have a behavioral health concern.
What We Do
Our Behavioral Health Integration Department provides behavioral health treatment at medical clinics (such as Community Health Clinics of Snohomish County, Virginia Mason – Edmonds Family Medicine, and Providence Pediatric Clinic in Mill Creek) and coordination of patient care with medical professionals; behavioral health services in designated schools; alcohol and other drugs education classes; and centralized screening services for all of CHS.
Centralized Screening/Scheduling

Program Description
BHI's centralized screening program helps remove barriers to accessing services. Here we have friendly knowledgeable staff that help you navigate through the insurance verification process and into the program that you need.  We have an open access model for same day next day services or scheduled appointments for some programs. Our goal is excellent customer service from people who care.  All you have to do is call.
Program Eligibility
No requirements to call a screener and find out the requirements of all CHS programs and their availabilities.
How to access service
Call 206-362-7282 9am-5pm Monday-Friday. Our centralized screeners will help you check eligibility and explain our programs. Or email
Help is only a phone call away
Program Description
People who suffer from chronic disease are more likely to suffer from depression or anxiety. People who suffer from addiction or mental health issues are likely to have related physical concerns. BHI offers a whole person approach to your health which integrates physical health and behavioral health care. We do this by providing mental health therapy, assessing for substance use disorders, supporting your environmental and social concerns and coordinating all this with your physical health care in one comfortable familiar location like your doctor's office or school. Our BHI therapists are located in designated doctors' offices to help relieve troubles with transportation or eliminate having to visit multiple sites for your different health needs.
Program Eligibility
Must be a patient of one of the medical clinics where we provide services.
Funding eligibility will be determined when screened for services. Please have your Medicaid or Insurance card number available.
How to access service
Call 206-362-7282 or contact your doctor about a referral for these locations:
CHC Everett North & Edmonds/Lynwood
Or call CHS Centralized Screening 206-362-7282 to be seen at Providence Mill Creek and to receive additional information.
Mill Creek Clinic
Alcohol, drug or mental health concerns can be difficult on a student and create barriers to academic success. Prevention Interventionists (PI) and BHI therapists are in the schools to help students, families and staff to find the path that will move them towards their behavioral health goals and healthy choices goals.
In school we provide:
Prevention activities: Botvin Lifeskills programs, having healthy choices voices, classroom and meeting presentations, national prevention days extra-curricular experiences and fun healthy activities.
Intervention services: Prevention Interventionists use motivational interviewing and Screening, Brief Intervention, and Referrals to help students identify substance use and mental health behaviors of concern and what to do about them. We provide a confidential safe place to share feelings and find ways to connect to therapy and recovery services.
Therapy services: Prevention Interventionists (substance use disorders professionals) and BHI mental health therapists provide therapy and counseling for students of concern.
Program Eligibility
Must attend a school where we offer this programming – currently Kenmore Junior High and Ingraham High School. Services are at no cost to students. However, extensive therapy onsite may be billed to Medicaid/Apple Health or other insurances per family permissions.
How to access service
Talk to your school counselor at one of the schools listed above or call CHS centralized scheduling at 206-362-7282.
If a school would like services, please call Paula Thomas, BHI Director, at 206-331-0599.
Program Schedule
Dependent on School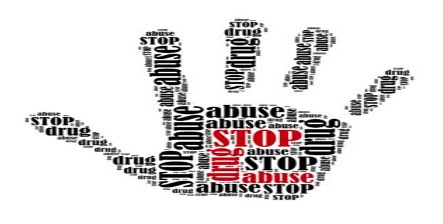 The ATOD class is a 4-hour interactive alcohol, tobacco and other drug education class for students and families. Youth 18 and under along with their parent/guardian learn about current trends and risk reduction tools. Parents and youth have the opportunity to gain understanding for the addiction process and how that personally affects us all.
Program Eligibility
Open to any youth and their parent/guardian.
$65 dollars per student and no charge for parent/guardian.
No charge for Northshore school district students.
How to access service
Contact Centralized Screening at 206-362-7282.
Program Schedule

Saturdays 9:00 am to 1:00 pm
Contact Centralized Screening for dates and availability
Location
17018 15th Ave NE Shoreline, WA 98155